Smart LED Test Tweezers
Multifunction Tester for LEDs, Circuitry, Switches, Fuses and SMT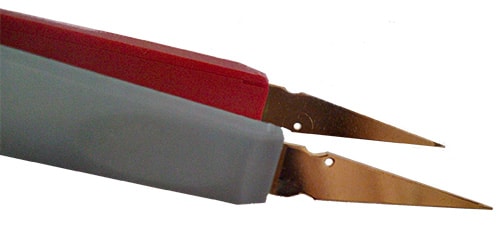 LED Test Tweezers Manual
---
Simplified Micro-Electronic Testing
LED Test Tweezers are the newest product available from Siborg Systems Inc. This device is designed for testing micro-electronic components with focus on testing LEDs.
The sharp gold-plated bronze phosphor tweezers can grasp small components, either loose or mounted on a PCB. It can test for shorts, fuses, PCB circuitry, switches, and when connected to an LCR-meter using the included cable, the device can be used as the probes.
LED Test Tweezers use a 12VDC output and have variable current ratings of 5ma, 10mA, and 20mA for testing LEDs. The colour coded arms of the device determine the components polarity with Red for Anode (+) and Grey for Cathode (-).
The design of the device is perfect for professionals or engineers that require a lightweight device to take into the field. At only 50 grams weight and 15cms long, the device is nearly undetectable in a bag or pocket. It comes with a travel bag, LCR-meter connector cable, 12V 23AE battery, and tweezer tip cover.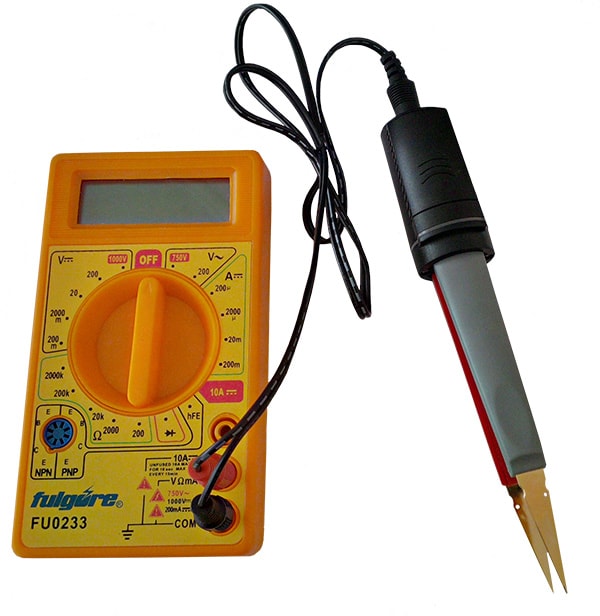 Features
LED Light Test with 12VDC output
Adjustable Current Settings of 20mA, 10mA and 5mA
Open Fuse and Short Check
Tests Circuitry, Wire Connections, etc.
PCB Circuit Conductive Test
SMD or Small Component Test
Light Ring Indicator illuminated when in contact
Included Carrying Case, Tweezer Cap and LCR-meter Connector Cable
Internal Buzzer
---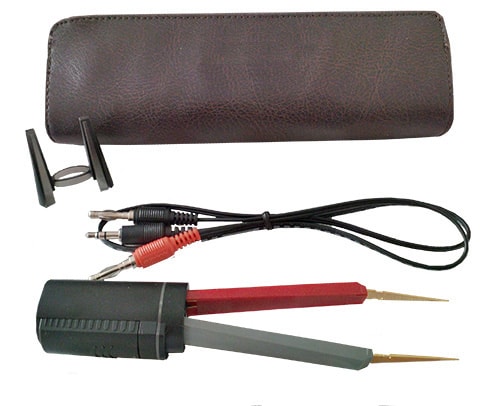 Product Specifications
Weight:
50g
Dimensions:
36x25x155mm
Battery:
23AE 12V
Included:

LCR-meter connector
Battery
Bag
Tweezer Cap

LED Testing:
12VDC Output
20mA, 10mA, 5mA Adjustable current rating